Product Description
VACUFLEX Light Flexible Hose for Dust collection
VACUFLEX Plastic Hose for Dust collection is our PU400E-ECO Hoses with steel wire reinforcement.
Very light and extremely flexible PU-Ester-hose,with large elongation at break tensile and abrasion resistance.

PU Hose could not only be applied for Woodworking machinery but also for Ceramic machinery as Light Material Handling Hose;Dust collection hose; powder conveying hose; Abrasion Resistant Hose.

Structure: Wall made of 100% abrasion resistant Ester Polyurethane (wall thickness between the spirals ca. 0,4mm), copper plated spring steel spiral embedded into wall

Characteristics: Very light and extremely flexible hose with good tensile and abrasion strengths and ultimate elongation. Free of softeners, halogen and cadmium free, ECO friendly

Applications: Universal hose for the woodworking, plastic and chemical industry for transportation of light solids and for air and gas transportation.

Temperature range: -40°C to +90°C (+125°C short term)

Further versions:
PU 400 E
PU 400 E ECO FR - flame retardant
PU 400 C ECO - microbes and hydrolysis resistant (PU-Ether hose)
PVC 400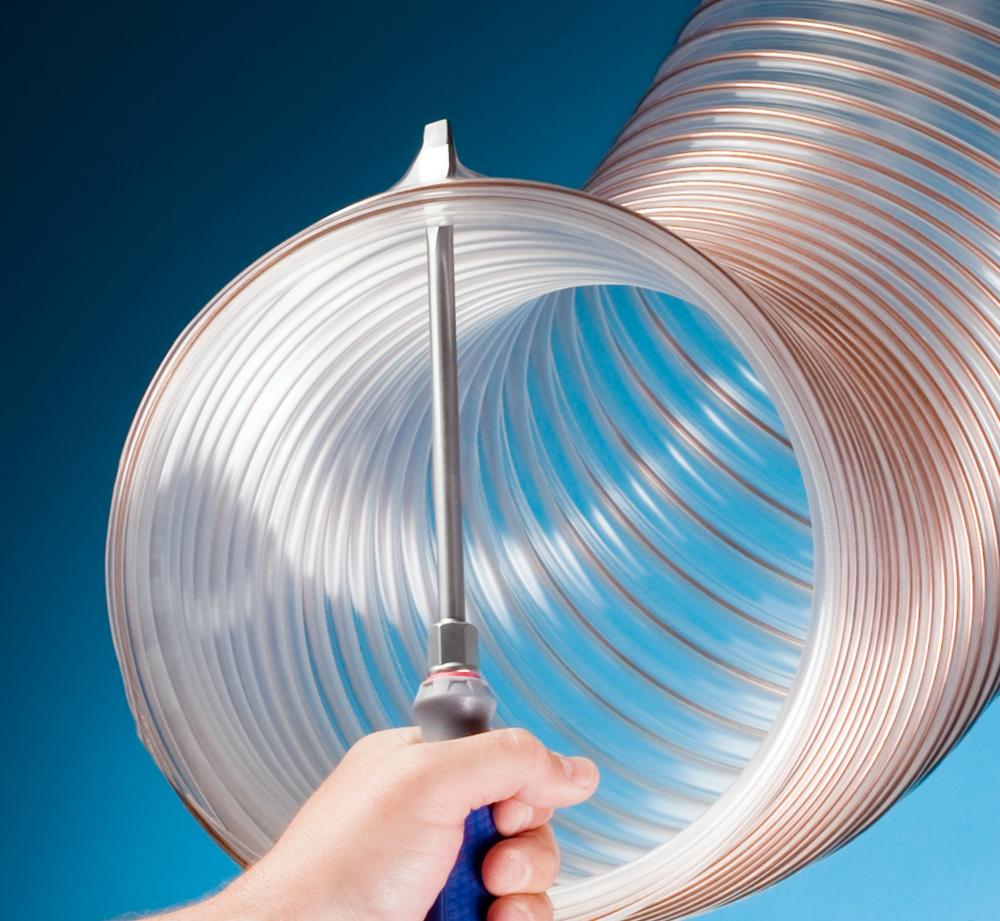 Company
VACUFLEX is an independent company of the Schauenburg Hose Technology Group and a specialist in the production of thermoplastic hoses and production lines for thermoplastic hoses lines with production sites in Germany and China.
Highly flexible and reinforced thermoplastic hoses from 8 - 500 mm int. diam. have been produced for the last five decades. VACUFLEX products are used in many different industries, such as:
Automotive industry
Household and electrical applications
Air conditioning
Machinery and Equipment
Medical technology
Sanitary Technology
The product range includes a comprehensive standard range as well as customized special designs in different colors, material settings and shapes.