Product Description
VACUFLEX Protective Cable conduit Hose
VACUFLEX Protective Cable conduit Hose is our Model VOR FLEX with plastic helix reinforcement.
This type hose could be applied for Dental chair Hose as dental tubing and Beauty equipment hose as Cable conduit.
Double-walled, flexible polyurethane hose; dental technology; medical technology.
Structure: Ddouble walled, light and highly flexible PVC hose, inside and outside almost smooth, with a double PP helix and yarn reinforcement along the axis.

Applications: Special hose for dental devices and medical appliances, cable protection.

Temperature range: 0°C to +40°C (short term up to +60°C)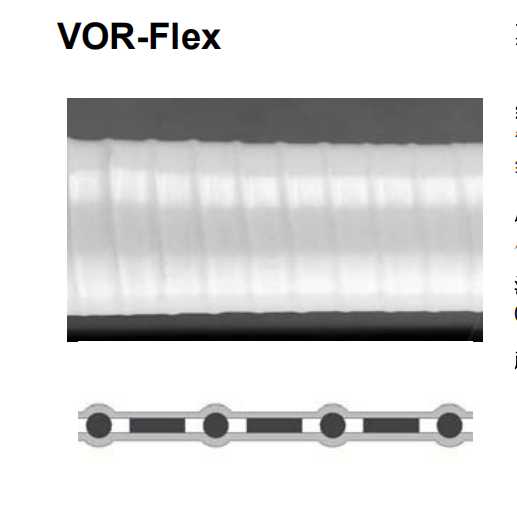 Company
VACUFLEX is an independent company of the Schauenburg Hose Technology Group and a specialist in the production of thermoplastic hoses and production lines for thermoplastic hoses lines with production sites in Germany and China.
Highly flexible and reinforced thermoplastic hoses from 8 - 500 mm int. diam. have been produced for the last five decades. VACUFLEX products are used in many different industries, such as:
Automotive industry
Household and electrical applications
Air conditioning
Machinery and Equipment
Medical technology
Sanitary Technology
The product range includes a comprehensive standard range as well as customized special designs in different colors, material settings and shapes.