Product Description
VACUFLEX Warm Air Supply Ventiltion Hose
VACUFLEX Warm Air Supply Ventiltion Hose is our model K1H-PVC Hoses with steel wire reinforcement.
Light and extremely flexible PVC ducting hose, with light weight and smooth inner wall.
Model K1H could be applied in Medical Equipments Hose as Ventilation Hose; Cable Protection Hose,
in Automotive industry Hose as auotomotive air conditioning hose; bus ventilation hose; automotive ventilation hose,
in Breathig air Hose as Breathing mask hose; Breathing air respirator hose and so on.


Structure: Shore A 70 flexible PVC wall, reinforced with PVC-coated spring steel spiral, welded internally to the wall

Characteristics: extremely flexible, low weight, virtually smooth inner wall and attractive appearance, excellent mechanical properties, left hand spiral pitch direction

Applications: Universal, for example as cable protection in engineering and electrical technology, as suction, blow or tranport hose for the textile wood, plastic and chemical industry
Temperature range: -10°C to +70°C

Colour: Black, other colours on request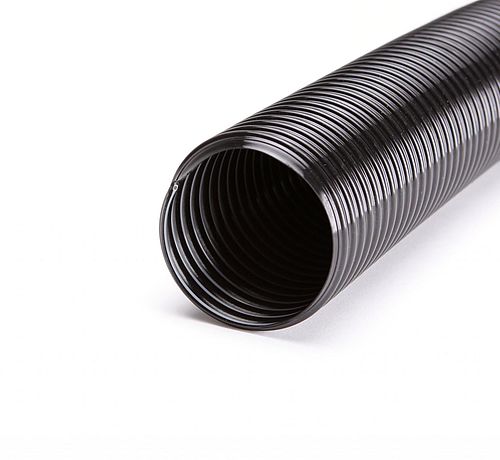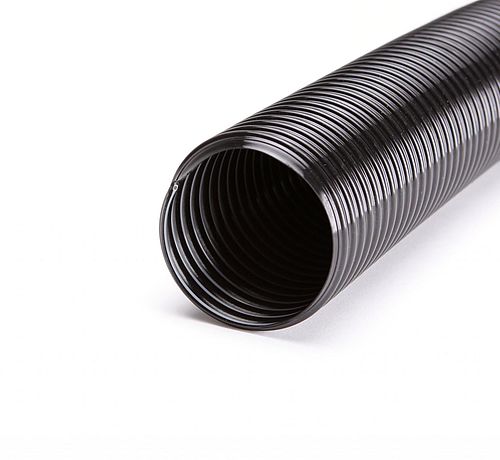 Company
VACUFLEX is an independent company of the Schauenburg Hose Technology Group and a specialist in the production of thermoplastic hoses and production lines for thermoplastic hoses lines with production sites in Germany and China.
Highly flexible and reinforced thermoplastic hoses from 8 - 500 mm int. diam. have been produced for the last five decades. VACUFLEX products are used in many different industries, such as:
Automotive industry
Household and electrical applications
Air conditioning
Machinery and Equipment
Medical technology
Sanitary Technology
The product range includes a comprehensive standard range as well as customized special designs in different colors, material settings and shapes.